May 8, 2019
Rework for Internal Conductor Mismatch
The team at Circuit Technology Center was put to the test when a large OEM discovered a designed problem with fifty prototype boards. Two pairs of .005" wide traces had their polarity inverted, needing to be crossed, and time was of the essence. The rework of these fully populated, 18 layer boards was made even more difficult because these were internal traces, with one pair on layer 4 and the other on layer 18 ...
Feature Story
Testing Hand Soldering Skills
We need to test engineering technician applicants to evaluate their soldering skills. We would have them solder a small selection of electronic components on a test ...
Ask The Experts
Plated Hole Repair Kit
The CircuitMedic Plated Hole Repair Kit includes all the tools and materials you'll need to repair damaged plated through holes in circuit boards. The kit includes packages of 8 different eyelet sizes, carbide ball mills for drilling, and setting tools to form the eyelets conforming to IPC guidelines. If you need to repair damaged plated holes on assembled or bare circuit boards, the all-in-one kit is what you need.

LEARN MORE ...
BGA Component Site Modification - Is it Possible?
BGA rework is a topic about which volumes have been written, and in most cases the focus has been on component removal and replacement. However, equally important is the topic of BGA site modification, and the need for such modification arises often. A common type of BGA site modification is the need to add a jumper wire at a BGA site. One option is to run a jumper through a hole in the board. This method is normally used for ...
Feature Story
Securing the Supply Chain of Strategic Minerals
A major new study from the U.S. Geological Survey addressed the vulnerability of America's Supply Chain of Strategic Minerals. It focused primarily on 23 "mineral commodity groups" classified as critical based on the assessed likelihood of supply interruption and the possible cost of such an interruption ...
Technology Briefing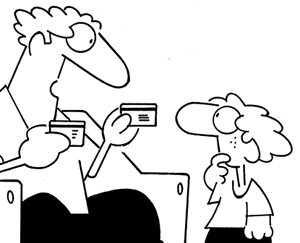 "There is a magnetic strip on the back of every credit card. The magnets help stores pull you inside."


Copyright © Randy Glasbergen
Trivia
Some connectors are referred to as ZIF connectors. What does ZIF stand for?


See the answer below.
Quote of the Week
"Opportunity is missed by most people because it is dressed in overalls and looks like work."
Thomas Edison