February 6, 2019
Case of the Missing SMT Pads
Everyone loves a good mystery, unless, of course, that mystery has to do with something important that's missing from your valuable circuit boards! We often discuss methods of repairing circuit boards, and things that are already on the board - but what about replacing surface mount pads that were never there to begin with? Here's a mystery that could well be called Case of the Missing SMT Pads, and in this example, "Whodunit" wasn't as important as ...
Feature Story
Package-on-Package Rework
We need to perform some Package-on-Package (PoP) rework. The only package we need to rework is the top package. Can we rework the top package only, or should we remove both packages and then replace them both ...
Ask The Experts
Replace Damaged Circuits Without Messy Liquid Adhesive
Imagine replacing damaged surface mount pads, BGA pads, lands and conductors without the need to use messy liquid adhesives to bond the replacement pad in place. Circuit Frames have a bond strength equal to the original, can be used on loaded circuit boards, and the bond time is just 30 seconds. Our replacement Circuit Frames have a dry-film adhesive backing to make the repair process quick and neat.

LEARN MORE ...
Solder Joint Opens - What To Do?
Electronic components are soldered to circuit boards every day and in some cases opens are found during x-ray inspection or during the test. You may be inclined to re-heat and reflow the solder using a little extra flux. It's reasonable to think this will work but it can be deflating when it is not effective. In a desperate attempt to correct the defect, the process may ...
Feature Story
3D Stretchable Circuits
As explained recently in the journal Nature Electronics, engineers have stacked and connected layers of stretchable circuits on top of one another, to build soft, pliable "3D stretchable electronics," which can pack a lot of functions while staying thin and small in size ...
Technology Briefing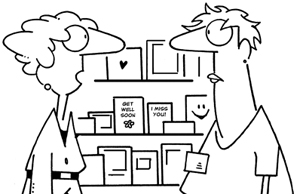 "I need a sympathy card for the person who was just promoted to my old job."


Copyright © Randy Glasbergen
Trivia
What do you call the formation of a relatively uniform, smooth, unbroken and adherent film of solder to a base metal?


See the answer below.
Quote of the Week
"If an idea's worth having once, it's worth having twice."
Tom Stoppard