NEWSLETTER: January 9, 2018
Rework for Pad and Component Mismatch
What industry standard applies to a pad/part size mismatch? It's a wonder pad to part size mismatch doesn't happen more often, considering the thousands and thousands of opportunities on assemblies. When it does happen, it's a big problem. Through the artwork design phase of this circuit board there was an error in the pad layout. What should have been two ...
Feature Story
Cleaning Military Circuit Boards Contaminated with Sand
We are repairing military electronic equipment that has been in the field. The circuit boards are contaminated with sand, dirt, grime, sometimes oils, etc. The boards had been conformal coated with acrylic and urethane ...
Ask the Experts
Rework of Large Surface Mount Connectors
This paper discusses how to assemble complex surface mount connectors, how to rework the connectors and how to assure compliance to all connector requirements without sacrificing solder joint reliability and performance ...
Technical Library
The Repair Technician Hall of Fame
Is there a Repair Technician Hall of Fame? I don't know the answer, but I do know Dale Granger-Eckert would have to be a founding member. Dale retired recently. Her contributions to the world of circuit board rework and repair have been immense ...
Feature Story
New Generation of Transistors Based on Graphene
As reported in Nature Communications, a team of researchers has designed a new generation of transistor based not on silicon but on a ribbon of graphene, the two-dimensional carbon material with the thickness of a single atom ...
Technology Briefing
Contributors
Andy Price, Bob LePage, Ronna LaBranche, Jose Irizarry, Ted Farnham, Bun Chhouy, Peter Vigneau, Jeff Ferry

Since 1983 Circuit Technology Center and CircuitMedic have been recognized as the world's most innovative and reliable specialists in circuit board rework and repair services and products.
Trivia Question
What is another name for a millimicron?


See the answer below.
[an error occurred while processing this directive]
Quote of the Day
"Being right half the time beats being half right all the time."
Herbert Browne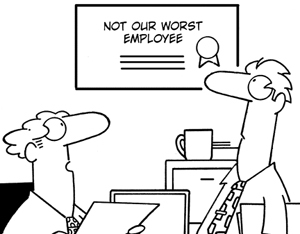 "Just the same, it's nice to get an award."


Copyright © Randy Glasbergen
Trivia Answer
Nanometer. A unit of length that is equal to one thousandth (10-3) of a micrometer or one billionth (10-9) of a meter. Abbreviation mµ