June 22, 2017
Are Your BGA Rework Operators Competent?
Can every operator handle your BGA rework equally well? In real life, in all but just a few situations, the answer is no. Why is this so? Many factors come into play, including experience, manual dexterity, and sometimes just plain talent. It is critical to have your most skilled operators handle your most demanding BGA rework. Certainly, there is delicacy involved in making such assignments, to make sure that all operators understand the reasons and know that they ...
Feature Story
Bake for Repair
How much time is required to bake a mobile phone PCB assembly to eliminate the moisture inside, before doing any repair work on the components ...
Ask the Experts
BGA Reballing and Influence on Ball Shear Strength
This paper focuses on the effect of various parameters that are used to reball a BGA component and their effect on the overall shear strength ...
Technical Library
Challenging Gold Contact Repair
Recently a customer was in a tough bind regarding defective plating. They manufactured a massive backplane over four feet long and two feet wide. The board is nearly one half inch thick and plated throughout with gold. These boards contain thousands of surface mount pads and inevitably there are one or two that have issues. On occasion the issues are very deep voids or scratches in the pads ...
Feature Story
What to Expect from Artificial Intelligence
The interest in AI is triggering a variety of reactions from excitement about how it will augment human labor to trepidation about how it will eliminate ...
Technology Briefing
Contributors
Andy Price, Bob LePage, Ronna LaBranche, Jose Irizarry, Ted Farnham, Bun Chhouy, Skip Moccia, Peter Vigneau, Jeff Ferry

For over 33 years Circuit Technology Center and CircuitMedic have been recognized as the world's most innovative and reliable specialists in circuit board rework and repair services and products.
Trivia Question
In what year was the first US satellite launched into space. 1957, 1958 or 1959?


See the answer below.
Quote of the Day
"A mind, once expanded by a new idea, never returns to its original dimensions."
Oliver Wendell Holmes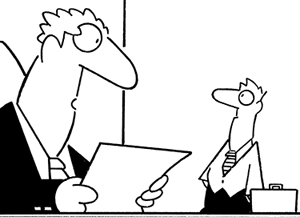 "We're looking for someone who can grow with the job."
Copyright © Randy Glasbergen
Trivia Answer
1958