April 20, 2017
3 Options for BGA Rework
No matter how much we attempt to streamline and automate the process, BGA Rework has been, and will likely always be, a mixture of art and science. The need for a predictable, repeatable process, with its attendant time and cost savings, drives us continually to attempt to remove as much "art" as possible from the BGA rework process, as new tools and knowledge become available. This is preferable to having the success of a rework operation dependent upon ...
Feature Story
Issues with BGA Components Near PCB Edges
What issues are we likely to see when we place BGA components very close to PCB edges? What impact might it have on reliability? Will equipment (screening, placement, reflow, etc.) require modification ...
Ask the Experts
Through-Hole Rework for Challenging Components
The successful transition of low and mid-range servers to lead-free has come largely through wave solder process optimization and the use of alternate lead-free alloys ...
Technical Library
Edge Milling to Reduce Board Thickness
It's not unusual for circuit boards that have been fabricated to require additional milling to reduce that thickness on certain areas of the circuit board. This milling is nominally completed by the circuit board fabricator prior to board assembly. Usually, this milling is done to allow the installation of face-plates, bezels, or the insertion of the circuit board into a card slot without restriction. Occasionally, the milling operation is either missed, or not milled to the desired thickness. We have often been asked to perform the milling operation on assembled ...
Feature Story
Now Entering the Post Driver World
How will American preferences impact the adoption of driverless automobiles? We'll answer these questions based on today's best available ...
Technology Briefing
Contributors
Andy Price, Bob LePage, Ronna LaBranche, Jose Irizarry, Ted Farnham, Bun Chhouy, Skip Moccia, Peter Vigneau, Jeff Ferry

For over 33 years Circuit Technology Center and CircuitMedic have been recognized as the world's most innovative and reliable specialists in circuit board rework and repair services and products.
Trivia Question
What common electronic word derives from Transfer Resistor?


See the answer below.
Quote of the Day
"With the possible exception of the equator, everything begins somewhere."
Peter Fleming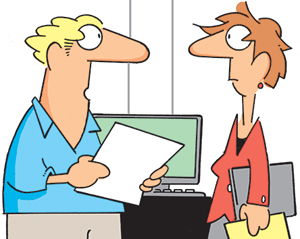 "I can complete the project under budget and ahead of schedule, but you'll need to allocate additional time and money for that."
Copyright © Randy Glasbergen
Trivia Answer
Transistor