NEWSLETTER: February 6, 2017
Rework for Internal Conductor Mismatch
The team at Circuit Technology Center was put to the test when a large OEM discovered a designed problem with fifty prototype boards. Two pairs of .005" wide traces had their polarity inverted, needing to be crossed, and time was of the essence. The rework of these fully populated, 18 layer boards was made even more difficult because these were internal traces, with one pair on layer 4 and the other on layer 18. Circuit Technology Center began the rework ...
Feature Story
IPC APEX Free Sample Value Pack - $199
Are you attending the IPC APEX event this year? Stop by our booth #2844 to receive a free CircuitMedic sample value pack. This pack is a $199 value and contains a wide selection of CircuitMedic materials for your evaluation. This is a limited offer, to ensure we have a kit reserved for you complete our "Contact Us" form and let us know you will be stopping by ...
CircuitMedic Sample Value Pack
What Causes Solder Balls During Rework?
During the rework of SMT components on conformal coated boards, we see solder balls appearing at neighboring components. How can this be eliminated? The panel of experts offer their opinions and comments ...
Ask the Experts
Converting Tin/Lead BGA Pads to Gold Plated
We commonly receive requests to dismantle a socketed BGA and place the BGA component directly on the circuit board surface. We also receive requests to migrate a soldered component into a socket arrangement. The challenge with a rework that involves the removal of a soldered BGA to install a socket in it's place is that most often the pads on the circuit board surface will need to be gold ...
Feature Story
Additive Manufacturing - Gimmick to Game-Changer
Like most revolutionary technologies, additive manufacturing is taking longer and creating less of an impact than its proponents envisioned, but will ultimately have an even larger and more widespread impact than they could have imagined. What applications will emerge first? Which will have the biggest impact? How can you profit? Discover the answers ...
Technology Briefing
Contributors
Andy Price, Bob LePage, Ronna LaBranche, Jose Irizarry, Ted Farnham, Bun Chhouy, Peter Vigneau, Jeff Ferry

For over 33 years Circuit Technology Center and CircuitMedic have been recognized as the world's most innovative and reliable specialists in circuit board rework and repair services and products.
Trivia Question
What was the name of the first manned spacecraft?


See the answer below.
Quote of the Day
"The real danger is not that computers will begin to think like men, but that men will begin to think like computers."
Sydney J. Harris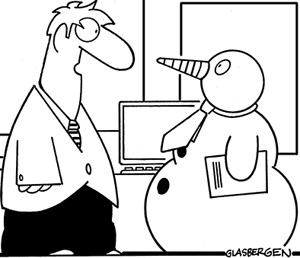 "The rest of us would appreciate it if you would leave the thermostat alone."


Copyright © Randy Glasbergen
Trivia Answer
The first manned spacecraft to be launched was the Soviet's Vostok 1, which left Earth in 1961.